Updated June 2002
Due to a lack of time and resources, Cuir Underground is on a more-or-less permanent haitus.
Please enjoy our archived material, which ranges from an essay by Gayle Rubin on Old Guard/New Guard, to an interview with Anton LaVey's daughter Zeena Schreck on satanism and SM.
The archives include articles, fiction, and columns from writers such as Patrick Califia, Drew Campbell, M. Christian, David Aaron Clark, Jack Fertig, Lady Green, Liz Highleyman, Fetish Diva Midori, Ian Phillips, Carol Queen, Wendell Ricketts, Thomas Roche, Kiki Scar, and Jay Wiseman.



NOTICE: The Cuir Underground website and its links include sexually explicit and BDSM-related material. If such material offends you, or if you are under 18 years of age, please do not follow the links on this page.

Feature Articles and Essays
News
Columns
Book/Magazine/Film/Music Reviews
Event Reviews and Photos
Fiction

Leather Event Listings
In the San Francisco Bay Area:
The Forum of San Francisco Calendar
Good Vibrations After Hours Events
QSM Class Schedule
San Francisco Leather Calendar
Spectator Up and Coming Calendar Listing
Twisted Image/San Jose Leather Community Calendar

National and International:
The Leather Cares Events Calendar
The Leather Journal Calendar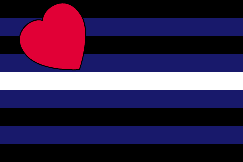 Check out our list of links to leather/SM/fetish and radical sexuality publications, resources, organizations, educational information, shopping sites, queer/bi/gay/lesbian/transgender sites, and more.

As the number of BDSM/fetish related web sites has exploded in recent years, we are unfortunately unable to keep this list current and complete -- although many of the existing links remain "classics." We also are unable to do banner or link exchanges.

Cuir Underground's Hot Links
-- Updated August 2002



Cuir Underground was a San Francisco-based magazine for the pansexual kink communities, published from Fall 1994 to Summer 1998.
Click here for index of contents.

For more information, send e-mail to cuiru@black-rose.com.

Cuir Underground's staff:
Editrix and WebMistress: Liz Highleyman
Founder and Domainatrix: B. Kiki Carr
Assistant Editor: Anna Bergman



1997 GLBTDVA AWARD
FOR WEB EXCELLENCE!

© 1998-2002 Cuir Underground

WebMistress: Liz Highleyman
cuiru@black-rose.com Last updated August 2002